Sony Xperia Z gets a case of the Android fever: rooted before the actual rollout
5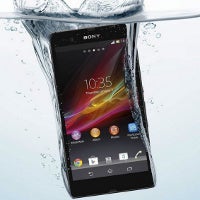 Sony Xperia Z
has gotten rooted before it had even been released on the global scene. Ironically, DoomLord of XDA-Devs fame used the CF-Auto-Root toolkit from the Nexus 4 rooting odyssey, as before that even using insecure kernel presented numerous issues.
With a slight modification of the
Nexus 4
root tool, the Xperia Z is now free for modding and hacking as much as your heart desires, and it is suggested that Sony's device is generally pretty easy to work with in that respect.
Moreover, Sony is not only reluctant to pose much restrictions on its Android handsets, but it is actually encouraging developers to hack and mod, providing devs advices from the shop. Hit the link below for the root procedure, and make note for the time when you get a Z.