Sony Xperia Z Ultra now available in the USA starting from $699
15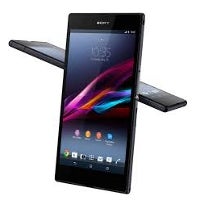 Sony's phablet extraordinaire –the XperiaZ Ultra – has now been made available for pre-order in the USAby electronics e-tailer giant Newegg. Pricing for the biggest phabletcurrently on the market starts from $699.99 for the C6802 model, orthe 3G version, and goes up $30 to $729,99 for the C6806 version, which cantake advantage of the USA's blazingly fast 4G LTE network.
Newegg's deal also includesshipping free of charge, though the device won't reach your doorstepssooner than October 14, which feels frustratingly far away.
If you have the hots for the Sony XperiaZ Ultra, then you should probably go through our extensivereview of the unit, and perhaps even checkhow it fares against the competition.
Source: Newegg via Xperia Blog