Sony Xperia XZ vs iPhone 6s Plus: let's see which does video stabilization better
19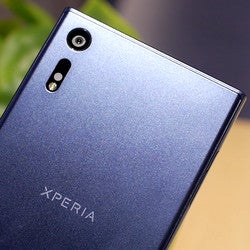 One of the Sony Xperia XZ's strongest assets is the camera. It isn't just high in resolution or quick with its laser-backed autofocus. It is also great at stabilizing shaky video. And we're not just quoting Sony's web page here. At IFA 2016, we personally got to try the phone's camera, and we can confirm that it delivers spectacular results.
But you know which phone also boasts excellent video stabilization? The
iPhone 6s Plus
, of course. It could be almost a year old now, but the quality of its super-steady video is still hard to beat. Naturally, the question that follow is how does the
Xperia XZ
compare to the
iPhone 6s
Plus in terms of video stability. To answer that, we compared the two side-by-side in an impromptu video shoot-out. See the results in the video below, and be sure to read our
Sony Xperia XZ first impressions
.