Sony Ericsson Xperia PLAY Unboxing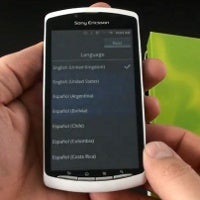 It's finally here! The PlayStationphone rumored in times past rises from the rumor ashes and finallyarrives in our hands with its gorgeous white body. Ladies and gents,geeks and nerds, the Sony Ericsson Xperia PLAY is here, so join us inthe unboxing fun.

The first PlayStation-certified handset comes with every gamer's dream - a built-in gamepad, which slides out smoothly with a soft quiet click. Music to our ears. But is our excitement justified? We take the back cover out to expose the guts of the handset in the quest for the answer. On the back you have a 1500mAh battery and a second mic for noise cancellation, but for all the rest check out our first moments with the Xperia PLAY and stay tuned for a closer look coming very soon!