Sonos for iPad updated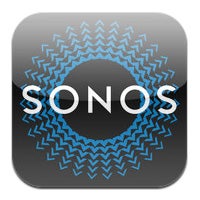 The Sonos Controller for iPad just underwent a recent update that is sure to please. First, the free app has been updated to include support for the iPad's Retina Display. While the UI is looking extra crisp these days, not all of the album art meets the same standards, so you might see some inconsistencies as far as slightly pixelated images.
iPad's
physical volume buttons. This feature only works on iOS 4.3 or above and Sonos needs to be the in focus app, otherwise the volume buttons adjust the iPad's own volume as expected.
Those of you using Sonos on the iPad can head on over to the iTunes App Store to grab a copy of the updated Sonos Controller for iPad for free right now.