Some of Sony's older wireless headphones, earbuds will receive Google Assistant support via OTA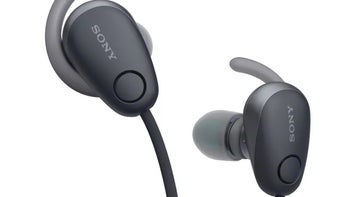 Sony revealed a bunch of new wireless Bluetooth earbuds at CES 2018 just the other day, with a couple of these coming with built-in support for the Google Assistant, namely the WF-
SP700N and WI-SP600N earbuds
. Well, at least the support is there, but the actual Google Assistant will arrive at a later date with an software update.
That same software update will obviously transcend to some older Sony headphones and earbuds, as the company is on track to bring this trendy new Google Assistant functionality to its last-year tongue-twisters, the WF-1000X, WI-1000X, WH-1000XM2, WH-CH700N, WH-CH900N, and the h.ear on 2 WH-H900N.
While there's no definite time window for the upcoming software update's arrival, consumers that are sporting any pair of those cans should probably hold their breath for it sometime in late Q1 or early Q2.