Some iPad mini LTE orders to start shipping in five business days, confirms Apple
1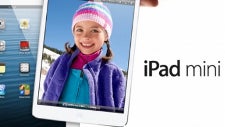 The bottleneck around the
iPad mini
order supply is starting to clear up, it seems, as many are receiving statements from Apple that even the LTE version will ship in the next five business days.
Apple was
overwhelmed with the initial demand
, and sold as many as it can produce of the basic Wi-Fi version of its smaller tablet, but now the new batch is apparently been made quickly, and is arriving in warehouses ready to ship to your doorsteps.
The LTE iPad mini starts at $459.99 for 16 GB of storage, whereas its Wi-Fi-only version is Apple's most affordable slate at $329.99. Not everybody is receiving such emails from Apple, though, and some are still waiting on their Wi-Fi mini orders, but excessive demand never hurt a company so far.