SocialBuy lets you save money when buying cell phones
3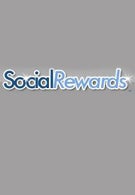 Sponsored article.
Who wouldn't want to save a few bucks when buying a new shiny cell phone? You can do it now, when you share your intention with your friends, through your favorite social networks.
SocialBuy
is a feature that retailers can use to give you a discount when you've decided to buy a certain product, in return for sharing their site with your online friends. For example, when you feel like buying a new phone from our partners
Negri Electronics
and
MobiCity
, you just need to click on the SocialReward/SocialBuy option, which will then allow you to share something about the product you want to buy with your friends through Facebook or Twitter. This will provide you with a coupon, which you can then use with your purchase to get a discount. Even better, your friends can also use the coupon to get a discount on their purchases.