Snapchat introduces World Lenses: color thy world!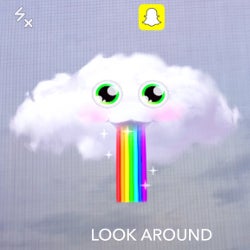 Snapchat lenses have existed for quite a while now — an augmented reality filter, which placed 3D objects (some type of mask or facial feature) on our faces, resulting in various amusing effects for selfies. With the latest update, the service upgrades its lenses with a new World Lenses feature.
World Lenses add effects not only to our face, but to the world around us as well. You can have rainbow clouds, snow, floating hearts, and a lot more. To activate them, you need to have your phone's back-facing camera active and tap and hold on the screen. Then, cycle through the World Lenses as you would through the normal Lenses feature. Remember to circle back to the selfie camera, because most of these filters also affect your face!