Smash Hit calms your spirits by letting you smash things to ambient tunes
1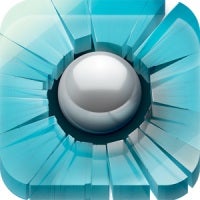 Mediocre AB's Smash Hit is a cathartic,harmonious "smash obstacles in your path" experience.Available for free on Android and iOS, the game puts in you aPortal-esque test lab setting in pale colors and tasks you withthrowing metal balls at fragile objects, such as glass pyramids,walls, and doors.
It sounds simple, and it is, but thepresentation is something else. The graphics are minimalist andoutstanding. They make subtle, but great use of shaders to render theglass surfaces cold, wet and strangely beautiful in their realism.Who knew that a screendoor effect could look this fascinating? Thesound design is also intriguing. Smash Hit scores the smashing with asoothing ambient tune that goes along with the right pace.
The contrast between a destructivebehavior (glass-smashing) and a calm setting make up for anunconventional game with an interesting atmosphere. Give Smash Hit atry from the link below.
Download Smash Hit: Android | iOS