Smartphone makers delaying launches to Q2 because of staggering iPhone demand?
61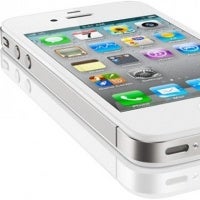 Here's an interesting little suggestions that phone lovers won't like - smartphone makers might be delaying the launches of their 2012 devices to avoid falling in the shadow of the staggering iPhone demand. Big names like
Samsung, HTC, Nokia and LG
are said to bring their upcoming devices to shelves only in the second quarter of the year, when the iPhone craze is expected to slow down.
"Based on previous experience, sales of iPhone 4S will remain at peak in the first quarter of 2012 and then begin to decline,"
Taiwanese DigiTimes suggested.
All of the major phone makers Samsung, HTC, LG and Nokia are expected to unveil new products at the end of February at MWC in Barcelona, but if we are to believe this the actualy devices will only start
hitting shelves in Q2 2012
.