Small update hitting the HTC EVO 3D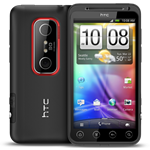 A small new update has apparently started rolling out to some HTV EVO 3D users today. The update doesn't have a lot of changes, but the ones that it does have sound like they could be pretty solid. The update is listed as having security fixes as well as an update to HTC's Peep Twitter client, but the potentially best update is in the form of "improved battery life".
Of course, it seems like most updates claim to improve battery life these days, so we'll wait and see how it shakes out. The OTA update has started today and should roll out to everyone within the next 5 days.
source:
Sprint
via
Android Police