Skype coming to BlackBerry eventually
This article contains unofficial information.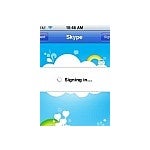 For quite some time now, BlackBerry users have been waiting on an official Skype release for them to use, and now it looks like they'll be waiting a bit longer according to Cnet. Back in May 2009 a closed beta of Skype Lite
was available
for a limited number of BlackBerry users, but it lacked advanced features, such as transferring files and sending SMS messages. As of now, BlackBerry owners will have to continue the waiting game; as
Russ Shaw stated
there has been delays beyond their control and that they are working hard to create the best possible Skype experience.
source:
Cnet