Siri does vocals on The Flaming Lips' new track
3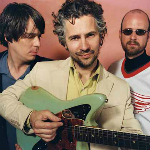 Siri can do a lot of things and answer a lot of questions, but now it can add vocals to the list of accomplishments. The Flaming Lips has used Apple's personal assistant in its new "sound construction" called "Now I Understand".
"Sound construction" is a better term, because it isn't exactly a song, especially since Siri can't sing. Luckily, Erykah Badu helps out with some proper singing on the track. The basic idea is that Siri doesn't understand "the moon, the stars and the sun", but Ms. Badu helps Siri to learn and understand.
We doubt that Siri has a big career in music, but we'd be surprised if Siri didn't get auto-tuned a bit after this. If you want to give a listen, the track will be available on SoundCloud for just one week.