Siemens to supply Cingular Wireless with 3G equipment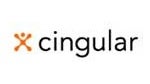 Siemens Communications announced that it has been chosen to assist Cingular Wireless with its nationwide deployment of a true third generation (3G) high-speed UMTS (Universal Mobile Telecommunications System) network. The multi-year agreement includes UMTS radio and core networks, as well as significant GSM/GPRS/EDGE market expansions. Siemens will also supply an enhanced version of UMTS called High Speed Downlink Packet Access (HSDPA), which will further increase data rates to a theoretical peak of up to 14.4 Mbps.
The migration to UMTS and HSDPA will enable Cingular to provide customer benefits ranging from high-speed access to the Internet and wireless video and audio for business customers as well as a wide variety of services such as high-resolution digital image transfer, full-motion video, and advanced interactive gaming for consumers.