Siemens announces CX65 and CF62 world GSM phones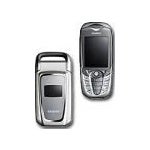 https://www.phonearena.com/
Today in Spain Siemens announced two new global roaming GSM phones CX65 and CF62.
Siemens CF62 - features 65k color CSTN display, GPRS, JAVA, Wap. It is customizable with downloaded sounds and images. It will be available in Europe and Asia Pacific in April and North American from Q2 of 2004.
Siemens CF62 specification here.
__
Siemens CX65 - again features 65k color display, JAVA, 11 MB of internal memory, digital camera with flash, and MMS.
Siemens CF65 specification here.
__
Both handsets will be available Q2 of 2004.
__
?
Today