Sharp v902sh with 2.02 mega pixel camera gets FCC approval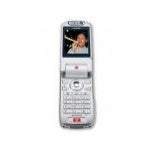 FCC has just approved the Sharp v902sh 2.02 mega pixel camera phone. Even though the device is expected to be exclusively available only from Vodafone in Japan and Europe, it marks the first time a 2.0+ mega pixel phone is approved in the US. Sharp v902sh follows Sony Ericsson's lead in design that resembles a regular digital camera. The idea is that you can hold the phone in landscape rather than in the usual for phones portrait mode. In order to support video calls, the v902sh sports two cameras – the main with 2.02 mega pixels and CCD sensor and sub-camera with CMOS sensor and 110k pixels resolution. Additional features include Bluetooth, SD expansion slot, large 320 x 240 screen, and MP3 player.
The v902 supports European and N. American GSM frequencies plus European UMTS.
Sharp v902sh specifications and features