Sharp plans to switch to Symbian OS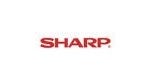 On the July 8, Sharp held a press event at which Masafumi Matsumoto (President of Sharp Communication Systems) announced that the company is planning to use Symbian Operating System instead of their own ITRON OS in its higher end offerings from next year.
Mr. Matsumoto said "we currently ship 70% of our units domestically, but we would like to bring our international shipments up to 50% of the total. In this case, cellular phones featuring the Symbian OS would be easier to distribute throughout the world, and it would be easier to 'make a differentiation.' While we do not intended to have all of our products utilize the Symbian OS, we would like to gradually increase the percentage of our high-functionality products featuring the Symbian OS."
Not all Sharp phones will be Symbian OS powered, but it is clear that Symbian is at the heart of Sharp's future phone strategy.