Sharp TM150 on the US market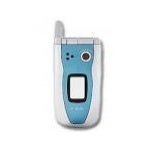 T-mobile USA introduced the new TM150 by Sharp this week. This is the first 1-Megapixel, GSM phone and the first SHARP device introduced by a carrier in the USA. Sharp is creating also a new line of phones that will be designed especially for T-Mobile International and will be sold in Europe.

If you are familiar with the Sharps GX32 you will find many similarities between those two phones, the difference is that the new TM150 is missing the Bluetooth and the flash for the camera. Interesting why, considering those features are widely used. The handset is a world phone (GSM 1900, 1800, 900 MHz) featuring 1-megapixel camera with video recorder, two color LCD displays, PIM functionality, Java, e-mail.


The phone is available online at
www.t-mobile.com
and most T-mobile stores and the current price is $349.99 with new service activation.
For more information and specifications click here.