Send self-destructing SMS messages on BlackBerry
27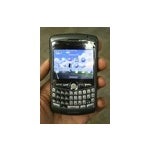 We have all had those times where we have had sensitive information to send to people, only to find that it has been forwarded to others without consent. Or, what about those times where you send something that you regret? BigString Corporation has just the solution, and it comes in the form of a software program called SMS Eraser.
Using the program, users can send SMS text messages, and have them self-destruct in a set time period, or after a certain number of views. The program costs $29.95, and is only available for BlackBerry devices at this time. The software supports BlackBerry OS 4.1-4.6. and can be downloaded via CrackBerry's
online software store
.
Perhaps in the future, the software can play the
Mission Impossible
theme song before it self-destructs the message. A suggestion for a future version, we suppose.
Source:
CrackBerry
via
Slash Phone