Security Technical Overview could mean that BlackBerry PlayBook OS 2.1 and Bridge 2.1 are coming soon
5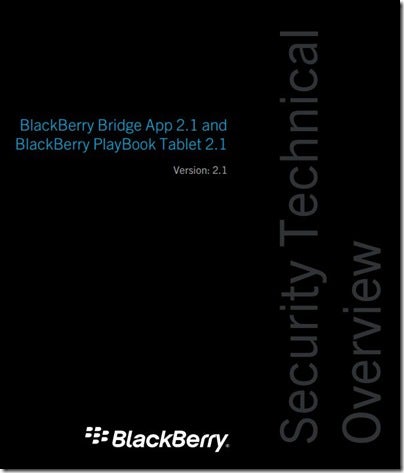 Cover of the Security Technical Overview
Back in July, we passed along to you the
rather lengthy changelog for the BlackBerry PlayBook OS 2.1
. Who knew that three months later, BlackBerry PlayBook owners would
still be awaiting the update?
But there is some proof that the update is on the way as a Security Technical Overview has been published by RIM for both BlackBerry PlayBook OS 2.1 and for Bridge 2.1.
If you have had trouble sleeping, or actually do find the subject of security to be fascinating, the entire booklet is available as a .PDF file by clicking on the sourcelink. For those who can't remember the last time that the PlayBook was updated,
it was toward the tail end of February when PlayBook 2.0 was made available
.
source:
BlackBerrySecurityTechnicalOverview
via
BerryReview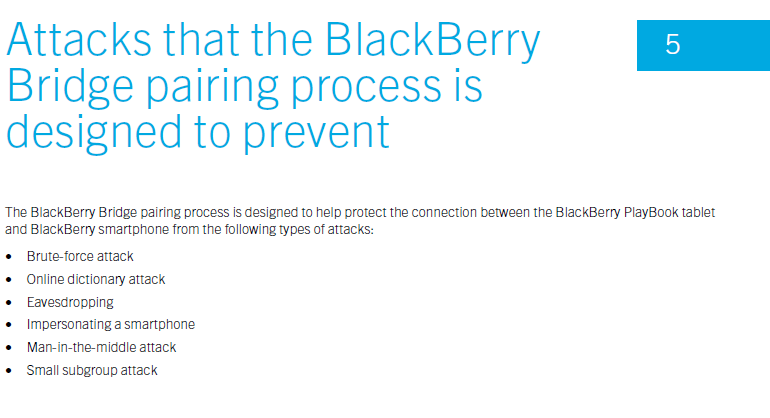 One of the pages belonging to the Security Technical Overview, dealing with the BlackBerry Bridge app 2.1