Secret iPhone Interrogation Codes - tweak Field Test, Call Settings, Call Anonymity, EFT Mode, and more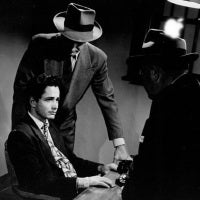 It turns out the iPhone has some secrets of its own! Here, we'll be having a look at the iPhone's so-called "interrogation" codes. By entering them in the iPhone's keypad and tapping "Call", you can "interrogate" the device whether certain network and calling features are enabled. And by inputting some related codes, you can toggle certain features on or off.
The following codes should work on all recent iPhones, regardless of carrier. You won't find anything mindblowing, but you can have some fun with these on a boring afternoon. Oh, and some are actually quite useful! For example, you can input a particular code in front of a certain contact's number, and all outgoing calls to it will have your iPhone's number hidden! Stuff like that.