Screenshot capability coming with Android 2.3.3
7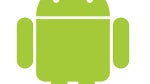 After many have wished for the ability to take screenshots of their Android phones, it appears that feature may finally become a reality when Android 2.3.3 becomes available to the general public.
Other smartphones, such as the Apple iPhone 4, already offer the ability to take a picture of what is displayed on the devices screen. Android isn't the only OS lacking this feature, as other devices such as those running Windows Phone 7 can't take screenshots.
Prior to this discovery, the only way to take a screenshot was to root your phone. Rooting will not be necessary anymore, unless you want to do so for other reasons not related to screenshots. Tell us what you think in the comment section down below.
source:
Android Central