Samsung walks us through SideSync feature: connect your Android to Windows
48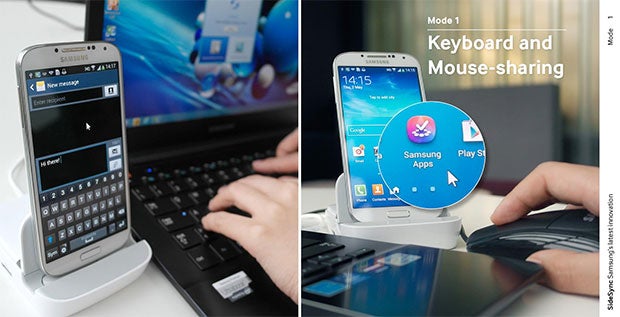 Samsung unveiled its SideSync feature that connects deeply Samsung's Windows-based computers to Android smartphones, but we did not get to hear much about it back at its announcement. This changes now as Samsung details all the applications for SideSync in a walkthrough video.
Basically, SideSync allows you to use your Galaxy smartphone alongside a PC, using the keyboard and mouse to control the handset. It not only automatically syncs files between the two devices, but it also allows you to copy clipboard content from one device to the other effortlessly.
You can either use the smartphone screen as an extension to your PC display, or have a virtual screen inside your Windows environment. The benefits of the latter include the possibility to resize the screen to fit your needs. Check it all out in the video below.
source:
SammyHub