Samsung to Apple : "It's not me, honey, it's you!"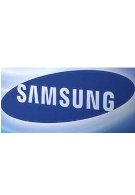 Samsung is the latest in line to dismiss Apple's accusations that some of their phones drop signal too, when held in the "wrong" way. Steve Jobs specifically mentioned the Samsung Omnia II, along with devices from other manufacturers.
Nokia
, HTC and
RIM
already vehemently denied the "Mommy, Patrick does it too" argument.
Now a Samsung spokesperson informed a Korean newspaper that the antenna on the Omnia II is on the bottom of the device, away from the hand, and not on the lower left side, which causes interference in the iPhone 4. Samsung has been diligently conducting field tests with all its smartphones, so reception problems with them haven't been reported, and are unlikely to happen in the future, the company confirmed.
Samsung Omnia II Specifications
|
Review
source:
SamsungHub