Samsung squashes social network rumors, says Family Story update is coming
10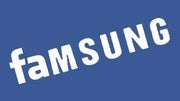 It turns out that the
rumors of a Samsung social network
, which have been circulating the blogosphere since yesterday, were a bit overblown. The Korean tech giant officially put an end to all speculation by stating that no such project is on its agenda.
What is being developed instead is an upgrade to Family Story – which is a
"family-oriented convergence service that focuses on sharing and storing families' special moments."
The service has been around on Samsung Smart TVs, smartphones, and tablets since February of 2012. The overhaul, however, is not going to turn Family Story into a social network of any kind, let alone a competitor to Facebook.
Yet wouldn't it have been nice if Samsung had come up with a social network of its own? Or would such a Facebook alternative be doomed from the beginning? Feel free to let us know what you think.