Samsung said to be expecting sweeping demand for Galaxy S IV, sales to reach 100 million units
51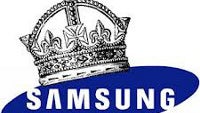 The upcoming
Samsung Galaxy S IV
is clearly the most anticipated Android device this year, and Samsung is getting ready for a sweeping demand. Jefferies & Company analyst Peter Misek says Samsung is planning to sell 100 million Galaxy S IVs, enough to pull suppliers' resources away from Apple and its iPhone.
"The enormous 100 million S4 build plan (we estimate the S3 sold 60M) is leading some suppliers to say that they will reallocate resources away from Apple,"
Misek wrote in a research note.
Misek has earlier said Apple is allegedly having a difficulty manufacturing larger screens for a supposed bigger-screen iPhone and the launch of such a device has been postponed to 2014.
Last time we heard from Samsung in mid-January, it had sold over 40 million Galaxy S III phones.
source:
BGR