Samsung releases source code for 3 Galaxy S4 variants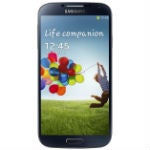 As we all know by now, step one to successful custom ROMs for any Android device is the release of the kernel source code for that device. With that in mind, developers should be able to get a jump-start on custom work for the Samsung Galaxy S4, because Samsung has released the source code for 3 of the device variants.
The 3 variants that have had the source code released are two unlocked versions, GT-I9500 and GT-I9505, as well as Virgin Mobile Canada's variant of the device. This should help developers get started. The drivers may be slightly different for the US models, but eventually that code should be coming out as well.