Samsung posts its own, official Galaxy S5 hands-on first look video
36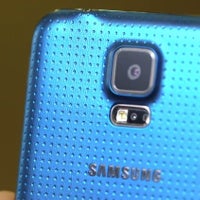 Samsung has just posted an official Galaxy S5 hands-on first look video, walking us through the design and all the new features of its new flagship. It's a short to-the-point video coming straight from Samsung, so expect a bit extra praise and good words rather than a cold-blooded hands on dissection.
But that's all good - we get to see the S5 from all angles and learn about its different colors, as well as take a peek at its new features.
The Galaxy S5 is coming to a whopping 150 countries on April 11th, along with new accessories and it's a lot about new fitness tracking features and helping you stay fit. Take a look.