Samsung posts highlights of Galaxy S III unveiling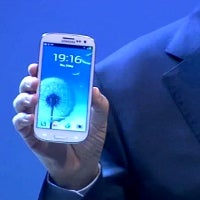 It's been a couple of days since the
Samsung Galaxy S III
has finally arrived and as we wade through the initial feelings, Samsung has posted the highlights of its London event, so you don't have to sit through the nearly two-hour event, but still get a taste of the atmosphere surrounding the S III unveiling.
The highlights compress the essential elements of the Galaxy S III announcement - the nature-inspired design, the software additions that Samsung focused on and finally the upcoming release day on May 29th globally, and in June in the US.
What's best about the highlights cut of the whole video is that it also saves you the weird moments (and yes, there were some) and time. So go ahead and check it all out below.