Samsung makes first 20nm 3GB RAM chip for smartphones, puts it on the conveyor belt
33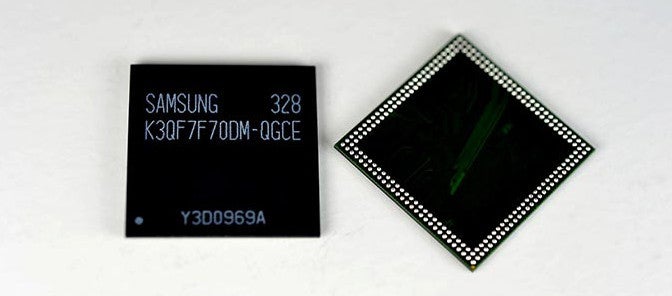 Samsung let the world know that it has started mass production of
3 GB LPDDR3 modules
for mobile devices. The package is made out of six 20nm class 4Gb LPDDR3 chips with half a gig capacity, so that dual-channel configuration is kept intact, each addressing 1.5 GB.
More RAM means more apps open at one and the same time, faster loading times, especially for games, gapless video playback and other general niceties. Not to mention the marketing talk that we'll pour out of Samsung when it launches "the first smartphone with 3 GB of RAM". Samsung says the chip's footprint is very small, leaving more place for battery and other internals.
We are starting bets in the office whether this will be
Note 3
, or something further down the road, but mass production start means it will be sooner rather than later.