Samsung announces dual-mode LTE versions of the Galaxy S4 and Galaxy S4 Mini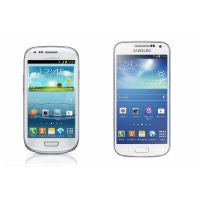 Just in case there weren't enough variants of the Samsung Galaxy S4 on the market for you, Samsung has announced two more. It turns out that both the Samsung Galaxy S4 and the Galaxy S4 Mini are going to be released with versions capable of dual-mode LTE. These models will join the ranks of the Galaxy S4 Active, and the Galaxy S4 Zoom.
Samsung claims that the devices are the first in the world to support both the TDD-LTE and FDD-LTE standards although the ZTE LTE Grand Era may hold the actual claim to that title. FDD-LTE is the current standard around the world, but TDD-LTE is the next step in LTE evolution, and is only available in a few networks around the world.