Samsung and Bang&Olufsen cooperate for Bluetooth headset

After the stylish and extraordinary
Serene phone
, Samsung again cooperates with Bang and Olufsen in order to get an interesting design for one of its new products. This time it's a Bluetooth headset device. In order to achieve simple, yet stylish look, the buttons of the 420 are hidden behind a sliding cover. To enhance its value, the WEP 420 comes packaged with a strangely designed charger cradle that Samsung claims may be used as an interior decoration item.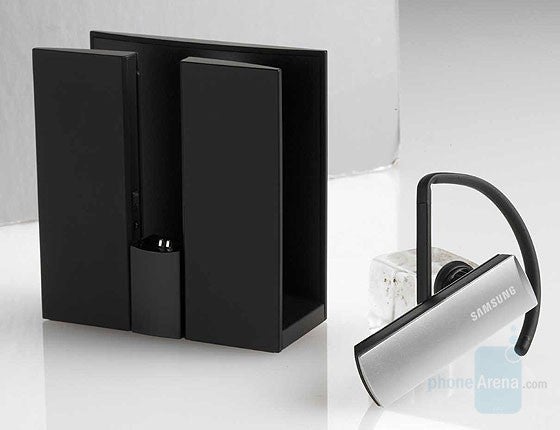 Samsung WEP 420
In addition, Samsung also announced the WEP 500 Mini Bluetooth Headset, which is characterized by round shapes and easy-to-use features.
The WEP 420 will be available this month, while the WEP 500 should launch in Q2.