Samsung admits to trolling HTC
99+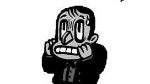 It looks like the Taiwanese investigation of Samsung will be pretty short, because the Korean company has admitted to
hiring trolls to bad-mouth HTC
on the web. The investigation began after a Taiwanese website, called TaiwanSamsungLeaks, accused Samsung of hiring people to criticize HTC on the web.
Samsung has admitted that the "unfortunate incident" did in fact occur, and "has ceased all marketing activities that involve the posting of anonymous comments" in order to make sure that something like this doesn't happen again. Given that Samsung has admitted to it, it seems likely that the company will face a fine from the Taiwan Fair Trade Commission, and such a fine could be as much as NT$25 million (~US$835,000).
HTC has said in a statement that it might look into "taking appropriate action", but hasn't made any firm statements on what it will do next.