Samsung S Voice available for all Android ICS handsets to check out, again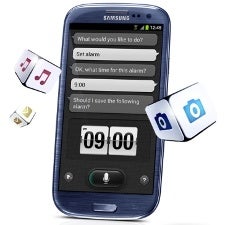 It's game time again for the
Samsung Galaxy S III
S-Voice application, that has been dubbed "Siri competitor" ever since announcement. After its
servers were closed for non-SGS III devices
, now it is available for download on any Android gear again.
The folks over at XDA-Devs say that, of course, you must be running Android 4.x on your handset in order for the app to function as its creators intended. For users that haven't rooted their phones, the task is as simple as installing the APK file you can download from the source link.
If you have root access, you'll have a more integrated and stable version of S Voice running, but the procedure for installing it is a tad more convoluted and involves rebooting your phone, but you should have S Voice clean as a whistle afterwards.