Samsung P520 is new touch-screen phone
1

Samsung announced SGH-P520 as a new pocket-friendly multimedia-capable phone that works in two modes: either in GSM (900/1800/1900 MHz) network or via WiFi (Wireless LAN) network, as it is UMA capable (UMA is the technology that T-Mobile @Home uses).
The P520 is inspired by other popular phones like the iPhone and the Prada, and is operated mainly by the touch-screen which has QVGA resolution. Hardware keys are almost missing and the body is very small, measuring only 3.5 x 2.1 x 0.4 inches (88 x 54 x 8.9 mm), way less than the rival models.
Although it is slim and small, the P520 is feature-rich, offering 3-megapixel camera, microSD slot for memory expansion, music player and FM radio. Unfortunately it is not 3G-capable.
Samsung SGH-P520 Specifications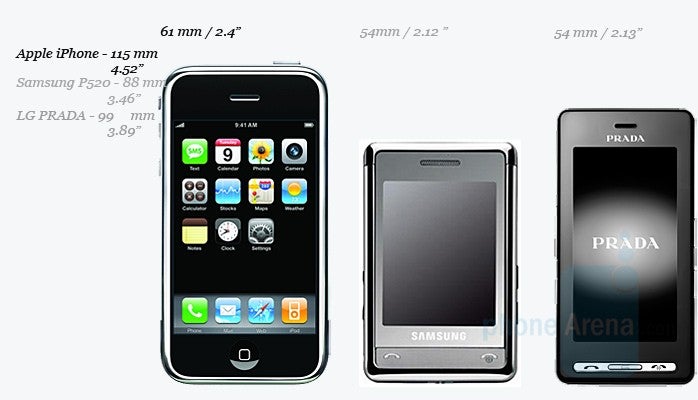 Apple iPhone, Samsung P520 and LG Prada
Recommended Stories