What can I do with the Note 9's S Pen? Lots of cool things, check them out here!
15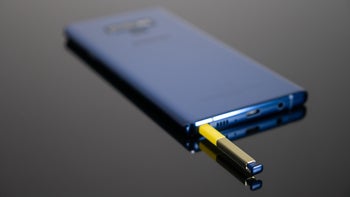 Samsung's Note series has always had one defining tool, which none of its competitors have even tried to imitate on a smartphone – the S Pen stylus. Aided by a Wacom-made digitizer that rests beneath the phone's screen, the pen offers palm rejection and a whopping 4096 levels of pressure recognition. It feels very natural to use, and offers enhanced features via a mechanical button on the S Pen's side and various software optimizations.
Now, the
Note 9
is a pretty complete phone even without you using the S Pen. The plethora of features the stylus adds could get a bit daunting to learn and you may be putting it off for now. Alternatively, maybe you still don't have a Note device and are just sitting there, wondering "What's so hot about a stick?!". The S Pen often remains unappreciated and many who don't have experience with the Note look at it as a bit of a gimmick that hardly has real-world applications, unless you are an artist who loves to draw on their phone. Well, let us elaborate on what the Note 9's S Pen can do and how it can be useful to you!
Yes, getting a bit obvious here. But let's get it out of the way – writing notes by hand has always had some benefits over digitally punching them in. You are free to doodle arrows and pointers to specific lines of text, you are free to scribble nonsense in your personal notes, and even to write chord names above song lyrics, when in a hurry. Thanks to the screen-off write, taking a quick note is as easy as taking the phone out of your pocket and jotting it down. Knowing that you don't need to carry a mini notebook and pen when you have a Galaxy Note on hand is certainly a plus.
And, of course, there's a community of artists out there that actually enjoy scribbling on Samsung's phablet. Within the PenUP app, you can either explore other artists' work or share your own. And, there are a ton of drawing tutorials if you want to actually learn to do it.
Use it as a remote control
A new feature with the Note 9 and its S Pen is Bluetooth connectivity. You can now control various things on the phone from up to a 10 meter distance. These include using the S Pen as a remote shutter for the camera, a remote for your presentation slides, or as a controller for your media playback. This feature has also been made available to developers via an API, so here's hoping that we see it come to more 3rd party apps!
Use it like a mouse pointer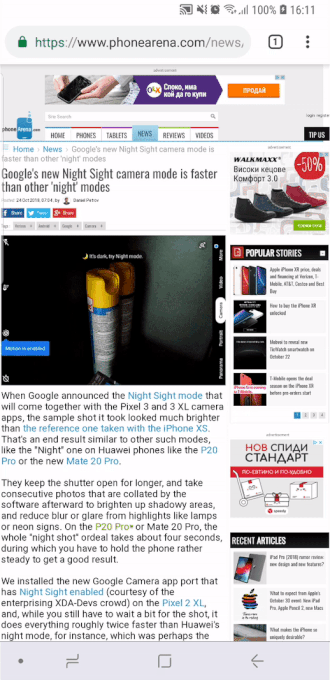 When you hover the S Pen over the Note's display without touching it, you get a little circular pointer on screen. This functions kind of like a PC mouse would. When you're on a desktop website, you can have its UI elements react as they would to a mouse by just hovering over them. You can also have images in your photo gallery pop up by pointing at them. Furthermore, you can press and hold on the S Pen's button and drag the tip over text, over multiple dates in the Calendar, or multiple items in the Gallery to instantly highlight and select their content — sort of how a left-click and drag works with a mouse.
Quick screenshots and GIF capture
When you want to share a very specific part of your screen with a buddy, you usually have to take the screenshot first, then crop it, then send it off. With the S Pen, you just need to go into Smart Select and draw a box around your desired area. You can even record a short GIF of whatever's moving in said area without having to record your entire screen. Then, just press share and you're done!


Add app shortcuts in Air Menu
The Air Menu is pretty packed with the S Pen's many features, but, in case you don't use all of them, you can place some of your favorite apps or games in there — maybe Evernote?
Glance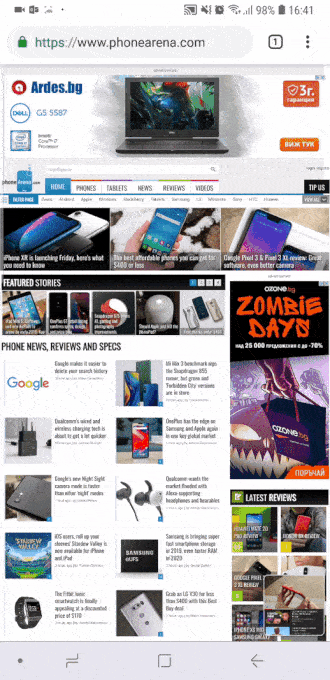 A feature that will supercharge your multitasking — any app can be shrunk down to a small, always-on-top cube that floats in one of the corners of your screen. The apps do remain active, however, YouTube will not continue playing in this state, since you know — that's what YouTube does. Hovering the S Pen over the window will show the minimized app in full, so you can interact with it for a while. Pull the S Pen back and the app shrinks again.
Magnify


You can now call up a magnifying glass, which will zoom in up to 300% when you hover the S Pen over content. Useful when browsing desktop web pages that you don't want to constantly zoom in and out of, and for those mobile sites that don't allow you to zoom, yet sometimes manage to display content that forces you to squint.
Translate
The S Pen can make you multi-lingual in no time. When reading any text (even if it's a picture — though, text detection is still iffy) in a foreign language, you can choose Translate and hover the S Pen over words and full phrases to have them instantly be translated to you.