Samsung Galaxy Tab to feature gorilla glass
2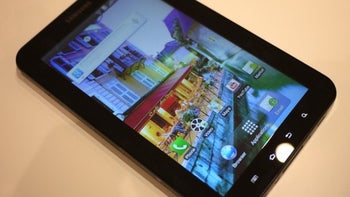 The Samsung Galaxy Tab will be better suited to fend off scratches now that the device will feature gorilla glass.
Gorilla glass is stronger and more resistive to scratching than normal glass. While it won't keep the Galaxy Tab from shattering if it falls out of your hand and flat on its face, it's nice to know that it is protected from keys and any other objects that are notorious for scratching devices.
Hopefully the addition of this extra-protective glass doesn't mean a more expensive product. Guess we will just have to all wait and see. When released, the screen will surely go through some serious trials to see how will it truly does against scratching.
What does everybody think? Is using gorilla glass necessary? Leave us your thoughts in the comments below.
source:
Slash Phone