Samsung Continuum is being featured on Verizon's web site alongside the Galaxy Tab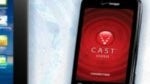 Even though we're still waiting for some kind of official press release regarding the upcoming Samsung Continuum, Big Red has already decided to feature the yet to be officially announced Galaxy S handset on their web site.
Placed fittingly on their Holiday Gift Ideas page, the Samsung Continuum is featured alongside other popular Samsung devices for Verizon – like the Samsung Galaxy Tab and Fascinate. Both the Continuum and Galaxy Tab are branded with the words "Coming Soon" and a link where you can register for additional information about the upcoming devices.
Expected to launch November11th
, the Continuum will obviously supplement Samsung's presence on Verizon's lineup as the alternative offering to the Fascinate and will undoubtedly capture some eyes with its two Super AMOLED displays.
source:
Verizon
via
Unwired View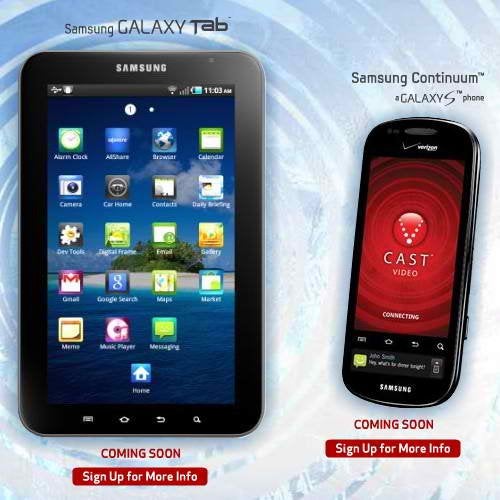 Samsung Continuum is already being featured by Verizon on their web site