S7 edge pricey for you? Get the 128 GB S6 edge for just $460
25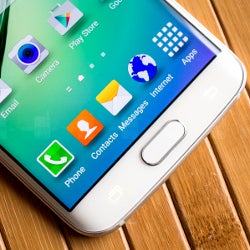 If the
Galaxy S7 edge
's
nearly 800 USD or EUR are too much
for you to shell out for a handset with a unique doubly curved display, fret not, as last year's Samsung high-ends have conveniently fallen in price drastically to make room for the new
S7
and S7 edge crop.
Thus, in today's installment of the world's best deals eBay brings you the
Galaxy S6 edge
, with a 5.1" side-sloping display, for just... wait for it... $460, and that's for a Verizon-friendly version with the whopping 128 GB of internal storage, which would also work with any GSM carrier, and comes with free shipping. And they say the new
Xiaomi Mi 5
is cheap for a high-end handset... nice, eh?