Ryanair to allow in-flight cell phone usage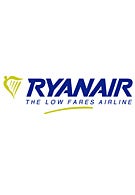 Irish low-fare airline Ryanair is to become the first airline in Europe to offer mobile telephony during flights after making a deal with communications company OnAir. Mobile OnAir uses an advanced lightweight onboard technology which uses satellite broadband links and a ground network. It will allow passengers to make calls, exchange text messages and e-mails using their mobile phones at rates similar to international roaming ones.
The deal will initially see Ryanair's all Boeing 737 aircrafts equipped with the technology, while the airline's entire fleet is to be fitted with Mobile OnAir in 2008. The service is expected to be launched in July 2007, if the airline receives regulatory approval first of course.
Source:
Ryanair
via
EngadgetMobile