Rogers starts seeding Android 4.4 to Samsung Galaxy S4 owners in Canada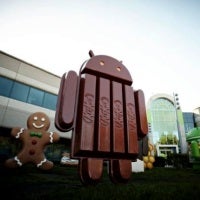 It took longer than expected, butCanadian carrier Rogers will start issuing the Samsung Galaxy S4Android 4.4 update today. Subscribers should be prompted to updateover-the-air, as per the usual ordeal. As for other devices, thecarrier confirmed that KitKat is heading to the HTC Desire 601 (lateMarch), Samsung Galaxy Note 3 (late March), and Sony Xperia Z1(coming soon).
Of course, the fine print reads"release dates are subject to change", so keep that inmind. Also, there is no information about updates from othercarriers. So, Rogers subscribers, enjoy your KitKat!