Rogers receives dummies of the red Pearl 9100 and white Bold 9700
This article contains unofficial information.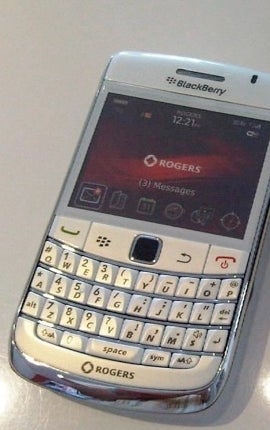 We've
known for a while
now that Rogers in Canada would be selling the BlackBerry Bold 9700 in white and the BlackBerry Peal 9100 in red. Even though there still is no confirmed release date, some Rogers stores have started to receive dummy units of the Bold 9700 and Pearl 9100, with the 9100
expected to sell
for $49 with a 3 year contract or $449 at full retail. Unfortunately at this no US carrier has announced the devices, but it is expected that
T-Mobile
will start selling them the first week of May. What do you think if the new color options?
BlackBerry Bold 9700 Specifications
|
Review
BlackBerry Pearl 9100 Specifications
source:
BGR