Rock the floor with these Android DJ apps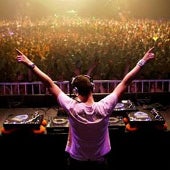 Today's party-people usually hold great respect for the disc jockeys, or DJs, as they are more popularly called. Indeed, the ability to entertain a big audience for at least several hours with a handful of tools at your disposal is an art in itself. But what if you find yourself at a casual party which could use a little push to get those pheromones flowing and you happen to be without your DJ gear? Well, how about using the power of your Android smartphone to remedy the situation?
Better yet, your Android smartphone can actually let you become the party DJ even if you don't know what a turntable is. Sadly, there isn't really an abundance of DJ apps for Android, but there are definitely some noteworthy ones, which we've picked for you. Check out the following gallery to find out which they are!