Rochester Optical lenses for Google Glass available Q1 2014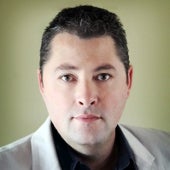 Less than two weeks ago Google unveiled the upgraded version of Google Glass, their augmented reality eyewear device, and shortly after came the news that Rochester Optical will produce custom prescription, fashion and sport lenses for the improved Google Glass . This was unveiled via a recent post in Google+ by Rochester Optical's newly hired marketing strategist Tim Moore, the founder of wearable technology company Venture Glass.
The lenses will be available for purchase in the beginning of 2014 to owners of the upgraded Google Glass and will satisfy the particular medical needs of each user, such as astigmatism and/or cataracts. The good news is that these lenses will not be more expensive than the company's regular ones.
source: Tim Moore (
Google+
) via
9to5Google