Ringke Fusion iPhone 6 cases hands-on
12
This story is sponsored by Ringke. PhoneArena's opinions in this article have not been affected in any way!
Disclaimer
The results from a poll of ours from a while ago suggests that the vastmajority of smartphone buyers get a dedicated case for their newdevices. That makes a lot of sense – after all, accidental drops andscuffs are, for a very big part, unavoidable. Even if you takespecial care of your phone. It's no surprise then that most of uschoose to insure against the possibility of totaling our devices bypurchasing a case.
But settling for a case usually involves a sort of compromise –after all, who would want to cover off his beautiful new iPhone 6inside a bulky, unsightly box? Thankfully, accessories manufacturersunderstand this, and are therefore producing cases that are, for mostintents and purposes, invisible. Cases like the $10.99 Ringke Fusion Crystal View.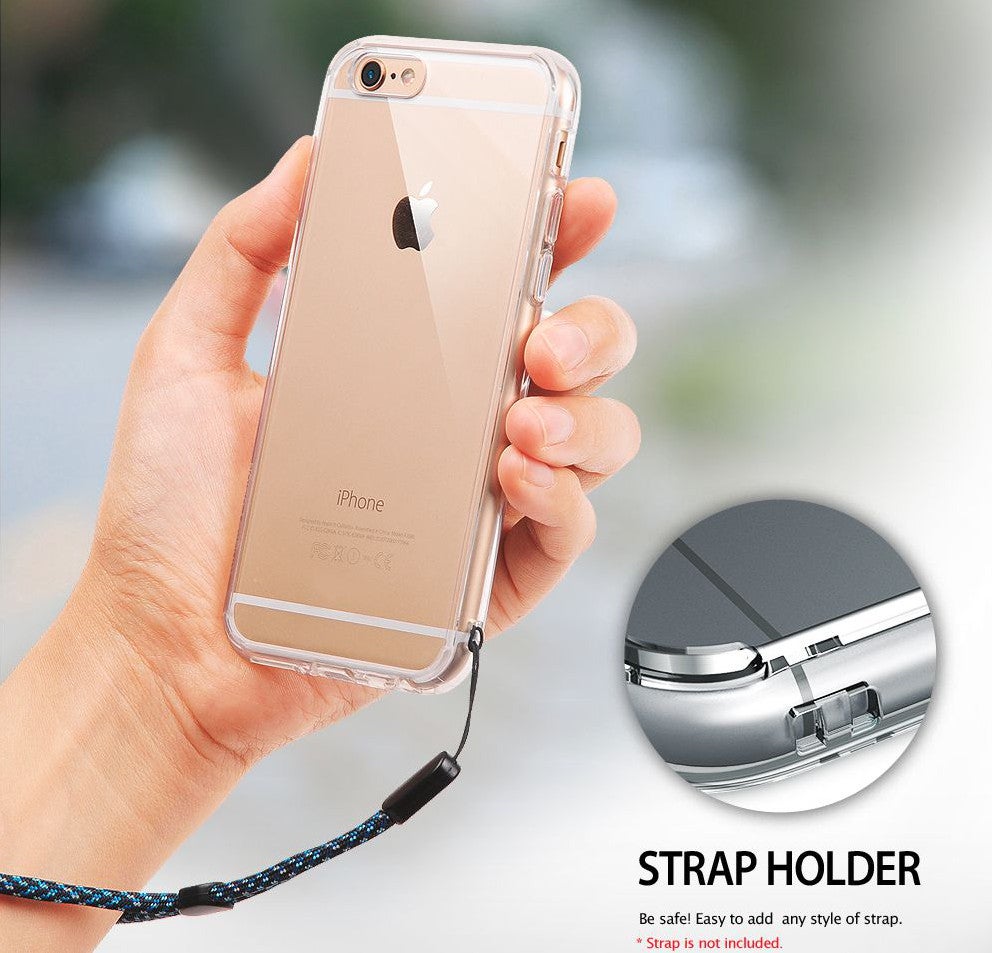 If showing off your fancy iPhone 6 isimportant to you, then the Crystal View case is the one youshould go for as it's completely transparent, allowing you to enjoy thelooks for your new device without risking damage. If you're looking forsomething a tad different, however, Ringke has you covered with aMint-green version, along with a Black and Smoke Black models.
Apart from the color differences, allof these share the same properties, including shock-absorption,anti-scratch finish for the back, and four little bumpers at the fourcorners of the case's back, which further help keep its surface scratch-free. This last part is especially important aswe often come across translucent cases that get scuffs and scratchesall over their back almost as soon as they touch anything but asmooth surface.
Another advantage of Ringke's casesare the dust plugs for the headphones jack and the lightning port. Our residentiPhone 6's ports, for example, are already dingy, and that's after having it forjust a month. That said, these might get in the way if you're using a dock with your iPhone 6, so do consider that.
Last but not least, the otherwisetough plastic used with the case is not quite so hard at the areas of the volumerocker and power key, allowing you to easily press them and receive adequate feedback in return.
All in all, Ringke is offering you affordable, multi-functional cases that will provide you with some peace of mind as far as accidental damage to your iPhone 6 is concerned. And that, as our data shows, is something most of you care very much about.
Check out Ringke's website
Buy a Ringke Fusion case for the Apple iPhone 6 from Amazon US | UK | FR | ES | IT