Reminder: We'll be covering CTIA Enterprise and Applications starting tomorrow
3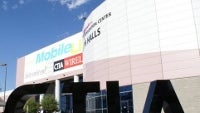 With the fall,
CTIA Enterprise and Applications
is also coming and here's a quick reminder that the show is officially kicking off tomorrow and - of course - we'll be working on the floor, covering the latest of gizmos that (hopefully) get unveiled. The biggest highlight of the event however was cancelled just days ago when Samsung announced it will postpone its joint event with Google.
Nonetheless, we expect some interesting keynotes including a roundtable bringing AT&T, Verizon and Sprint together, but we're also looking forward to surprising device launches.
The fall edition of CTIA 2011 is held in sunny San Diego, CA, and it's
starting at 9:30 AM PDT | 12:30 PM EST tomorrow, October 11th
. So don't forget to check back with us tomorrow!