Real Racing 3 will be out in February, bringing jaw-dropping graphics
9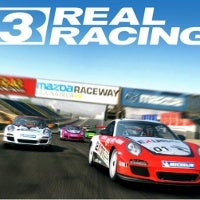 Real Racing is the game that has long claimed to have the best graphics around, and with Real Racing 3 looking prettier than ever, developers from Firemonkeys will have one more reason to brag about.
Real Racing 3 is finally expected to launch on iOS in February
, after an early
announcement in August
and a demonstration at Apple events, showcasing the graphical power of the new iPad.
What's interesting is that in this latest video release, the developers are explaining the actual process behind making the tracks from scratch, using the streets of Melbourne to model it.
Real Racing 2 shocked us with its amazing graphics when it launched more than a year ago, but now its successor seems to have lifted the bar even higher. February couldn't come soon enough.
source:
iMore