RIM puts a $10,000 guarantee on certified apps
7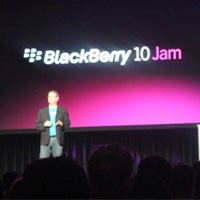 Today RIM said it is putting its money where its mouth is by offering a $10,000 revenue guarantee to lure in developers for BlackBerry 10. Basically, if your app is certified, RIM guarantees that you will make $10,000 the first year or it will cut you a check for the difference.
The certification program is intended to weed out the junk that often plagues various app stores. There is a "nominal" fee to get your app certified and your app needs to have earned at least $1,000 on its own in order to be eligible. The actual certification will be done by an independent third party.
RIM said all of this is part of its $100 million investment into the BlackBerry ecosystem.