RIM making themes available for download in App World starting November 9?
This article contains unofficial information.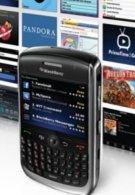 We know that many people prefer personalizing their phones in fashion – whether it be a colorful wallpaper or a slick looking theme. Fortunately RIM will be making it just easier in trying to download a theme for your BlackBerry device. No longer must you navigate through your carrier's specific site or from some other random one to obtain your ideal theme. It's rumored that the App World will start launching themes on November 9. Of course it's the central hub for just about everything BlackBerry related, so it makes clear sense to offer themes on there. So now there's going to be less work needed in finding your tailored specific theme because you'll have one centralized area where you can find it all. Just cross your fingers for now because the date may get pushed back.
via
BlackBerry Cool